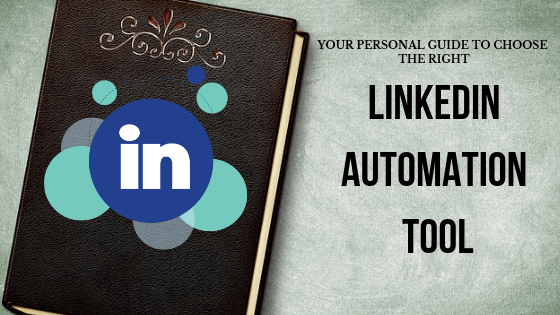 Whether you buy a dress or a digital product like a LinkedIn automation tool, having choices seems good! But, what if they are too many?
It gets overwhelming! Right?
Especially when you have to invest a sizeable amount of your earnings!
What comes handy at this point of time is a close friend's recommendation or a guide to help you choose the right product.
Today, I am your guide helping you choose the right LinkedIn automation tool for your business and make every penny you invest worth it.
Related: Still confused to invest in a LinkedIn automation tool or not? Read here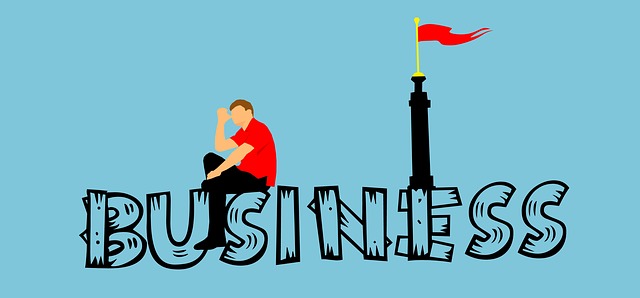 Want to know the best part?
After reading this post, you can select one LinkedIn automation tool that best suits your business. That too with confidence!
So, let's get started.
Which is the best LinkedIn automation tool for your business?
Look:
The right LinkedIn automation tool is one which has the following features:
#1 It is a browser-based rather than a server-based tool
Now, how that helps you ask!
Well, you can access a browser-based tool on any system you work. Be it your own PC or your colleague's, you need one licence key to operate the tool. Not multiple licences for multiple PCs.
This advantage is absent from a server-based tool.
#2 Works with both Regular and Sales Navigator account
You are in the sales team of your company and leave out the LinkedIn's Sales Navigator? Ah! Not possible at all.
Sales Navigator is an extra feather in your cap. It helps you build and nurture your customer relationships enhancing your sales and boosting profits.
So, while choosing your perfect LinkedIn automation tool, check whether it can automate your activities on Sales Navigator account as well.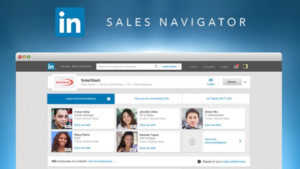 #3 Storage location of automation activities
Certain automation tools store the activities you perform on the software in a browser like Chrome. The major drawback with such tools is the loss of all your activity once you delete the Chrome history.
However, if the LinkedIn automation tool stores all your daily activities on your desktop, there's no fear of any history being lost.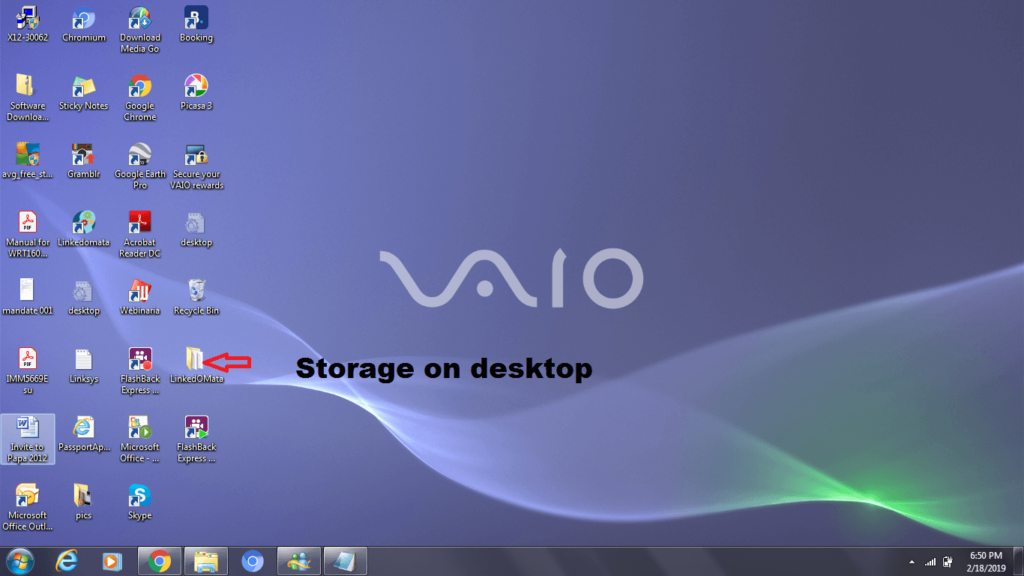 The storage location of the automation activities is one considerable factor you shouldn't overlook.
#4 Automates like a human 
LinkedIn User Agreement prohibits the use of any LinkedIn automation tool. But, you know it's inevitable for your business. 
And you also fear to get your LinkedIn account blocked if you automate.
Then, here's the deal:
AUTOMATE YOUR LINKEDIN ACTIVITIES AS IF A HUMAN IS DOING THE TASK.
Yes, you have such a LinkedIn automation tool in the market. See here
Related: 6 Mistakes to avoid getting your LinkedIn account restricted
#5 Customised to your needs
Every LinkedIn automation tool can do basic things like:
Automate sending connection requests
Automate sending messages
Automate extracting details of your connections
But, what if your business requires more than that? Can you ask for it from the manufacturers of your product? 
If No, that product doesn't deserve even an inch of your attention.
Always inquire about the customisation of the product as per your business requirements before you invest in it.
#6 Automates with minimum profile visits
Whether it's sending connection requests/messages or extracting the details of your potential leads, visiting their profile for each activity reflects as an over-activity on LinkedIn. And to keep this in check, you visit fewer profiles each day, lest you might get blocked on LinkedIn.
What if I tell you that it's possible to connect and extract details without visiting all the profiles?
That sounds good? Isn't it? And the coolest part! No risk of getting blocked either.
So, always settle for a LinkedIn automation tool that minimises the profile visits with each activity you perform.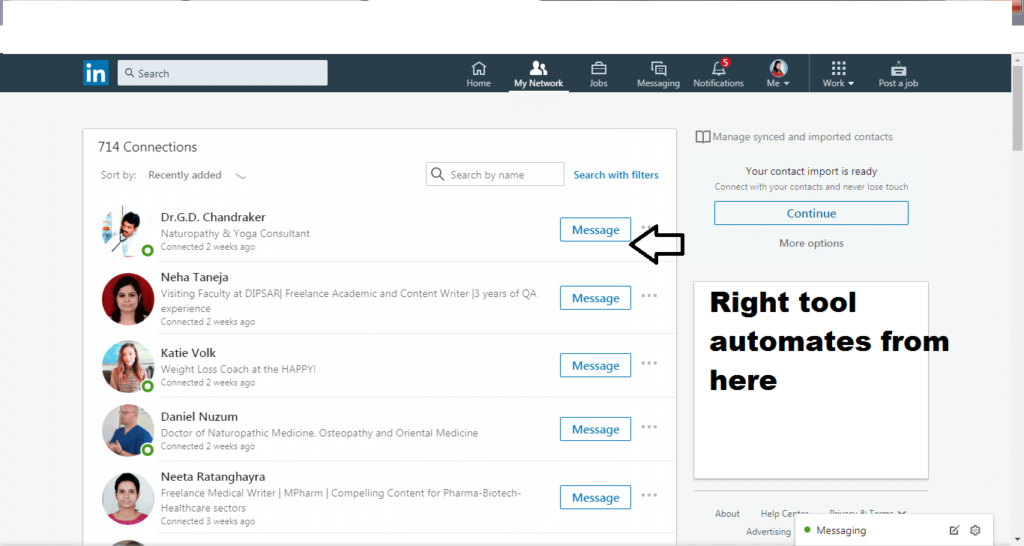 #7 Budget-friendly
What's more disheartening than your favourite product which is not affordable? 
Though I am mentioning this in the last, the cost is one major factor to consider when buying a suitable LinkedIn automation tool. The apt tool must not upset your monthly/yearly budget.
Take Away Message…
Getting bewildered with too many choices for LinkedIn automation tool is natural. But, when you know what to look for in the tool that matches your requirements, the task becomes easy.
Always invest in a tool that is:
Browser-based
Works with both Regular and Sales Navigator account
Automates the activities like a human
Stores the activities on the desktop
Customisable to your needs
Reduces your profile visits
Affordable
Still stuck to buy the right LinkedIn automation tool? Shoot in your queries in the comments below and let our experts help you take the right decision!
If this guide helped you choose the right automation tool for your business, please share it within your network!