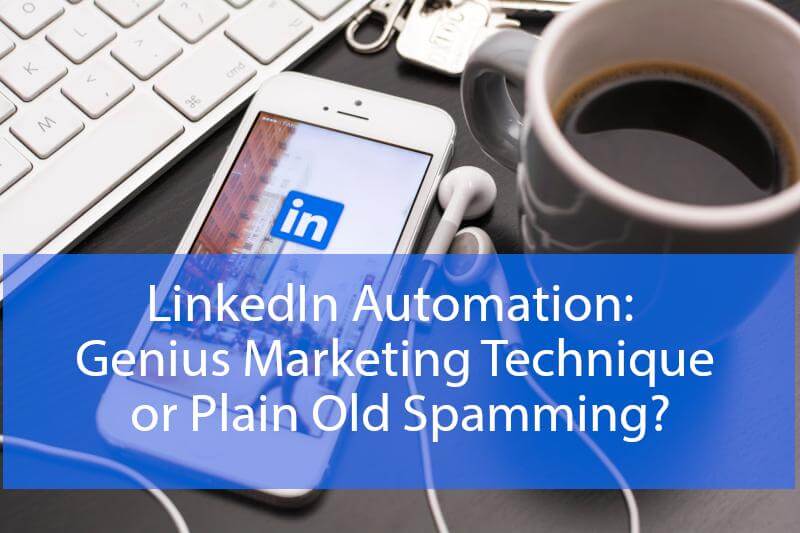 As a sales and marketing professional, you know it's impossible to keep LinkedIn out of your marketing strategy. You are well-versed with its benefits.
Today, traditional marketing tactics like outbound e-mails and calls are losing their value. Thus, people are looking towards other means to connect and network with like-minded professionals. And for B2B marketing, LinkedIn is your preferred choice.
However did you ever think of automating your marketing efforts on LinkedIn?
Well, I know even if you had, LinkedIn's user agreement would not allow you to take the next step; to invest in the right LinkedIn automation tool for your business.
But, don't worry!
This guide will help you decide whether LinkedIn marketing automation is worth your efforts. Are there any good reasons to automate LinkedIn for your B2B lead generation and grow your business? OR should you leave LinkedIn automation in trash?
Why should you use LinkedIn automation?
I am running out of words to say this.
LinkedIn is the best social network platform to help your sales team connect with the prospects, other professionals, and businesses, giving you a chance to expand your professional network and engage with your potential customers.
Automation tools MAKE THIS TASK easier for you by automating the process of visiting the profiles, sending connection requests, and messaging.
So, being easy makes it worthwhile to invest?
Here are 3 good reasons a LinkedIn automation tool is worth your investment:
LinkedIn automation helps you to focus on starting conversations and relationship building interactions with your prospects.
Manually visiting the profiles, sending connection requests, and messaging seem easy when you have 2-3 leads. But, when the number of leads becomes large, it gets more difficult to manage and stay organised. LinkedIn automation tool makes this process seamlessly organised.
By automating LinkedIn search and connections, you can build and expand your network, brand awareness and loyalty at a much faster rate than before.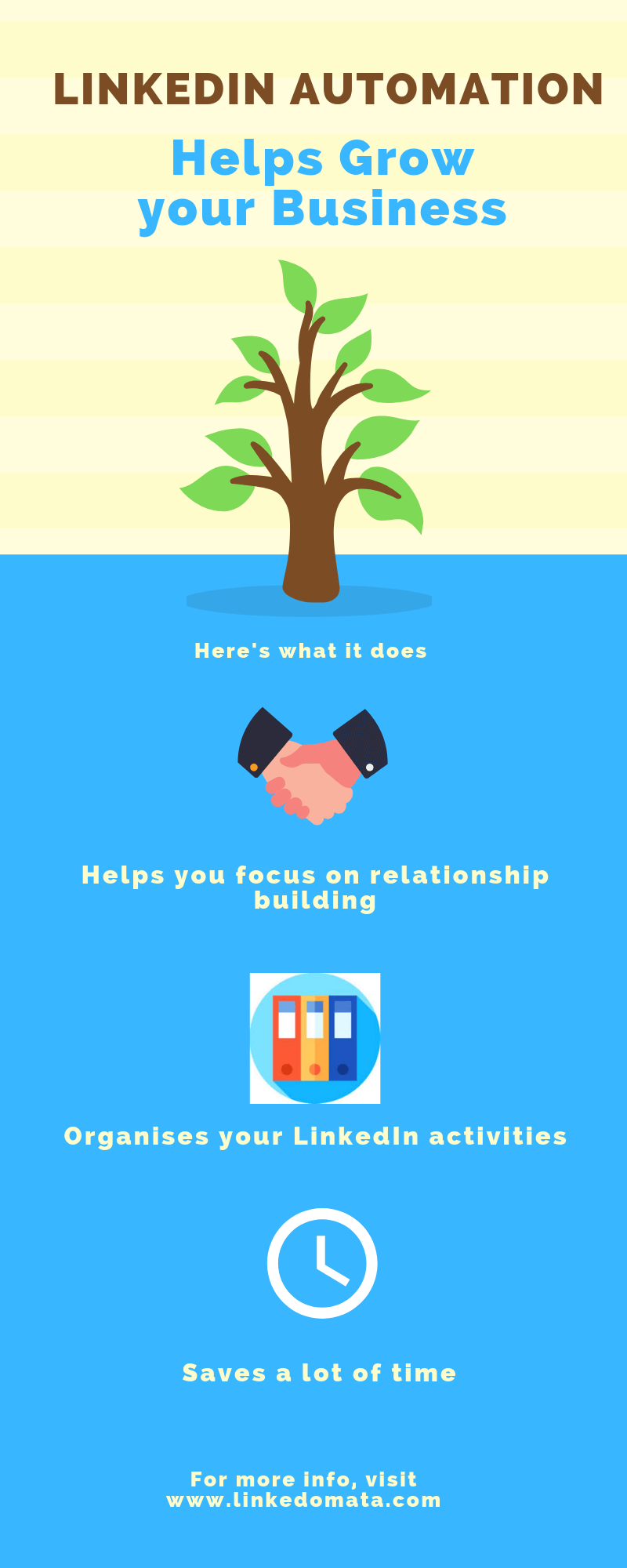 WORD OF CAUTION: Follow a thumb rule when using a LinkedIn automation tool. Automate only the repetitive and mundane tasks like visiting profiles, connection requests, and the initial conversations with your prospects.
Don't automate all the conversations between you and the prospect as sales is about building relationships through meaningful interactions.
Won't LinkedIn restrict my account if I use a LinkedIn automation tool?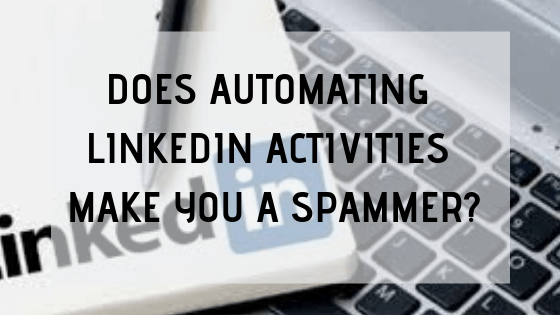 Majority people believe LinkedIn automation is spammy and ineffective. They fear their LinkedIn account might get restricted. However, this is not the truth.
If you use a LinkedIn automation tool genuinely and not automate the activities you are not supposed to, your LinkedIn account will never get blocked.
Know the mistakes that can get your LinkedIn account restricted. Avoid them!
Further, you should:
Visit the LinkedIn profiles and send connection requests to the prospects likely to be interested in your offer.
Send a welcome message to your new connections and follow up from time to time.
Treat your prospects kindly and build relationships like you would in real life.
How does LinkedIn automation tool works?
A LinkedIn automation tool is a Windows Application you can download on your system and validate with a License key.
Use the tool to automate sending connection requests, visiting profiles, extracting the details, and messaging to network with people who might be your customers, followers, brand evangelists, product ambassadors, etc.
At last, all I would say is a LinkedIn automation tool reduces your time and effort in repetitive, mundane activities on LinkedIn. It offers personalisation and allows you to automate repetitive tasks of reaching out to your potential customers so you can focus more on things that matter the most for your business- RELATIONSHIP BUILDING.
LinkedIn automation is the next evolution in B2B marketing which you definitely shouldn't miss. So, invest in one right now and see your business grow leaps and bounds.
Have any more queries regarding LinkedIn automation tools? Post them in the comments below and we will be happy to answer them!
If you are convinced with this post, share it within your network. Let others also benefit from LinkedIn automation!